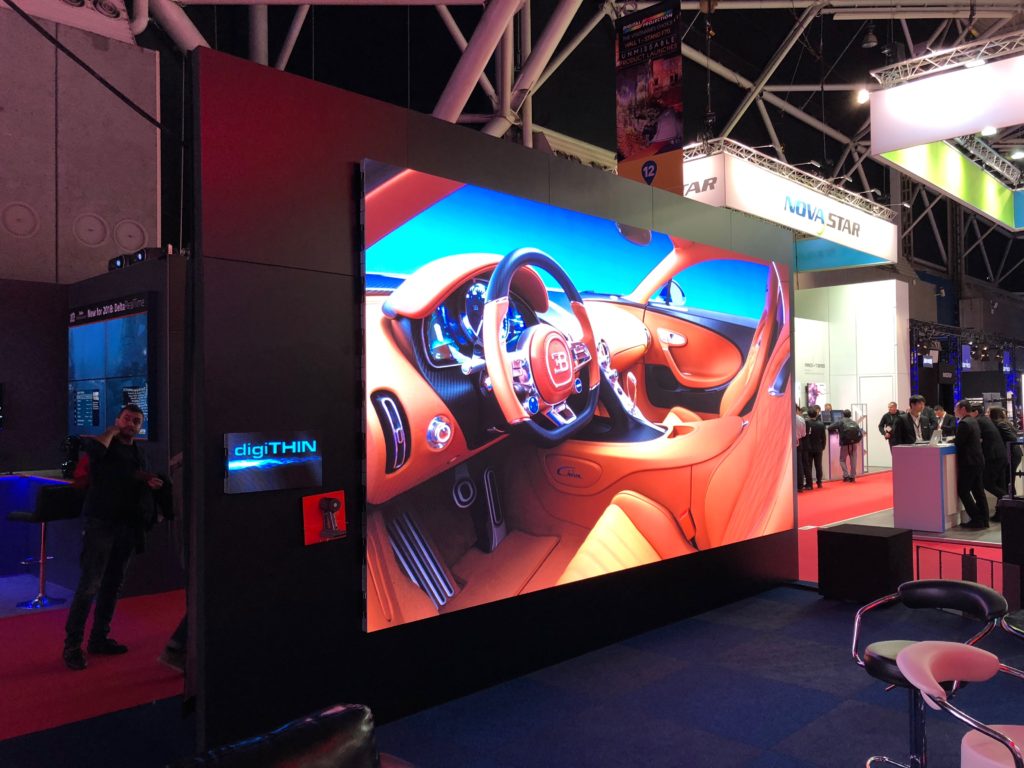 digiTHIN on display at ISE 2018
---
In collaboration with FX Design Group and Digital Video Group, LED screen experts digiLED will be exhibiting our latest innovation, digiTHIN HD, at the annual National Association of Broadcasters trade show and conference, held at the Las Vegas Convention Center from 9th – 12th April 2018.
Joining forces, we will be showcasing our recently-released digiTHIN HD in 2.6mm pixel pitch at NAB booth C1111.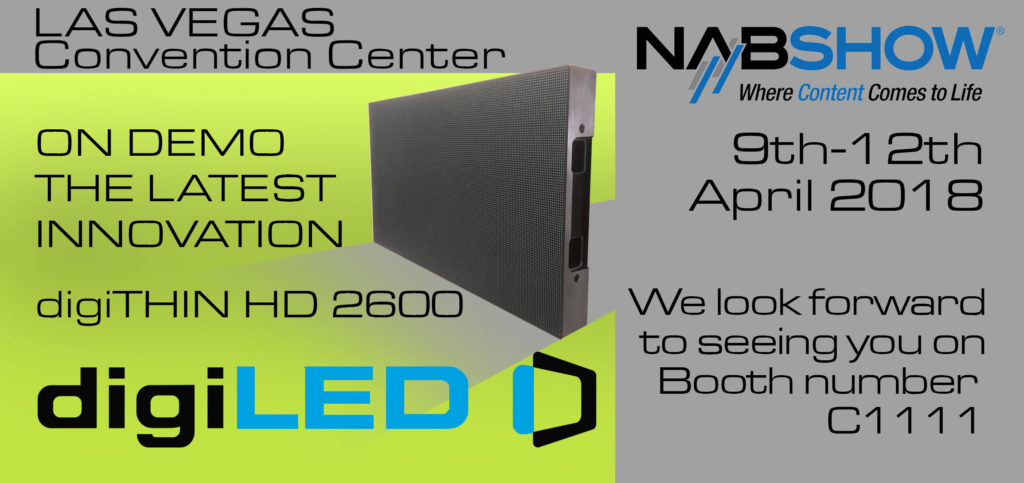 Its ultra-slim chassis, measuring just 52mm in depth, makes digiTHIN HD the ideal LED screen solution for indoor applications with space constraints. Each panel measures 500mm (w) x 281.25mm (h) providing a true 16:9 aspect ratio at a weight of just 26kg per square metre, allowing all VESA standard resolutions to be achieved with the precise pixel count. digiTHIN HD can be mounted directly onto a wall in either landscape or portrait orientations for simple fixed installations.
Slimline at 52mm
True 16:9 aspect ratio
Direct wall mounting
Perfect flatness with Z-axis control
Super bright indoor display
Energy-efficient
Redundancy signal & data
Designed for projector replacement, digiTHIN HD allows simple fixed installations into indoor public areas such as television studios, retail environments, corporate settings and the education market. For demanding applications like broadcast TV studios, digiTHIN HD components can be selected for optimum performance.
Can't make it to NAB 2018? Why not visit our Las Vegas Pixel Depot? Our dedicated LED screen showroom is waiting for you to experience the one-of-a-kind demonstration and witness the comprehensive range of digiLED products to suit any application. Arrange your visit by contacting salesUSA@digiLED.com today.