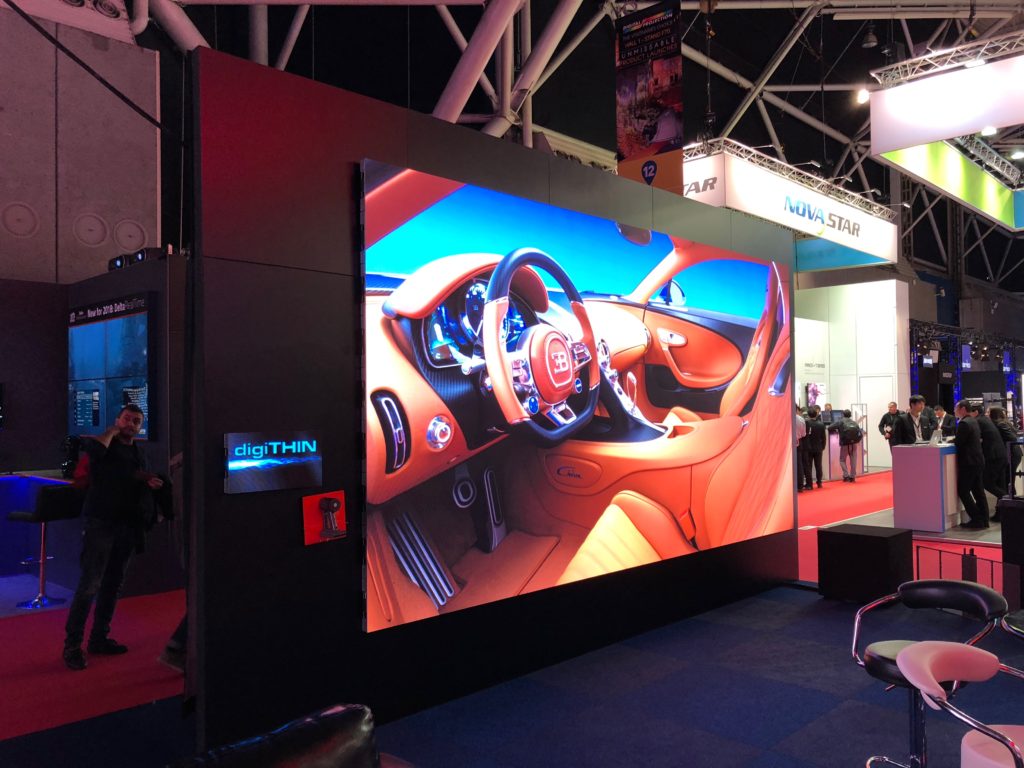 We'll have some inventive LED displays on show, including our exciting new digiTHIN, our ultra-slim LED screen modules with exact 16:9 aspect ratio dimensions, sharp resolution and precision mechanics combined, seamlessly delivering a display that will amplify your message and maximise the impact.
It is available in many pixel pitches, and we'll have digiTHIN 1.5mm, 2.0mm and 2.6mm to show you on our booth.
Also on show will be our digiTILE 3.9mm – precision mechanics and slimline design combine to deliver sleek, stunning displays. Capable of convex and concave curving, it allows you to unleash your creativity.
Join us for a coffee on booth number N1964, we'll show you around.