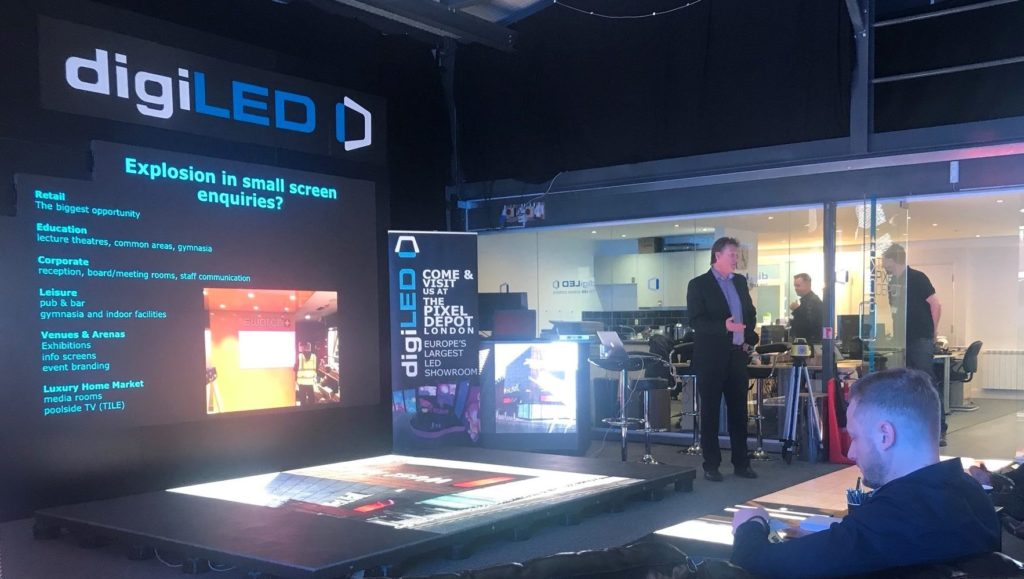 Launched at ISE 2018, digiTHIN amazed visitors with its supreme image quality, super THIN structure, seamlessly flat construction (without any supporting framework) and the simplicity of maintenance tasks.
On Thursday 22nd March, The Pixel Depot welcomed AV professionals to get hands-on with our latest innovation. Run by the LED Screen Experts, the workshop set out to ensure teams are fully-equipped to address the unprecedented demand for LED display installations.
Attendees gained crucial insight into the extensive features and benefits of digiTHIN, before participating in a live build of the display in double-quick time.
Jon Perkins, digiLED Group Technical Sales Manager commented: "We are overwhelmed by the fantastic response to digiTHIN by all those in attendance. It appears that we were correct in thinking to introduce this groundbreaking product to the LED display market."
100% of attendees said that they found the session "very useful" and 71% had a project in mind that digiTHIN would be an excellent solution for.
For further information or to arrange a visit to experience digiTHIN at The Pixel Depot, please contact info@digiled.com today.