The digiLED booth at InfoComm caused a stir this year, with a replica of Bristol Motor Speedway's Colossus TV – the largest outdoor centre hung LED display in the World.
The display looked incredibly lifelike in all but size. Bristol in Tennessee's Colossus TV is built with nearly 1,000sqm of digiLED Toura 6mm, while the centre hung LED screen replica at InfoComm came in slightly less at 10sqm of digiLED iMAG 2.6mm & digiFLEX 6mm, with a backdrop of the digiLED Toura 6mm showing images and videos of the installation.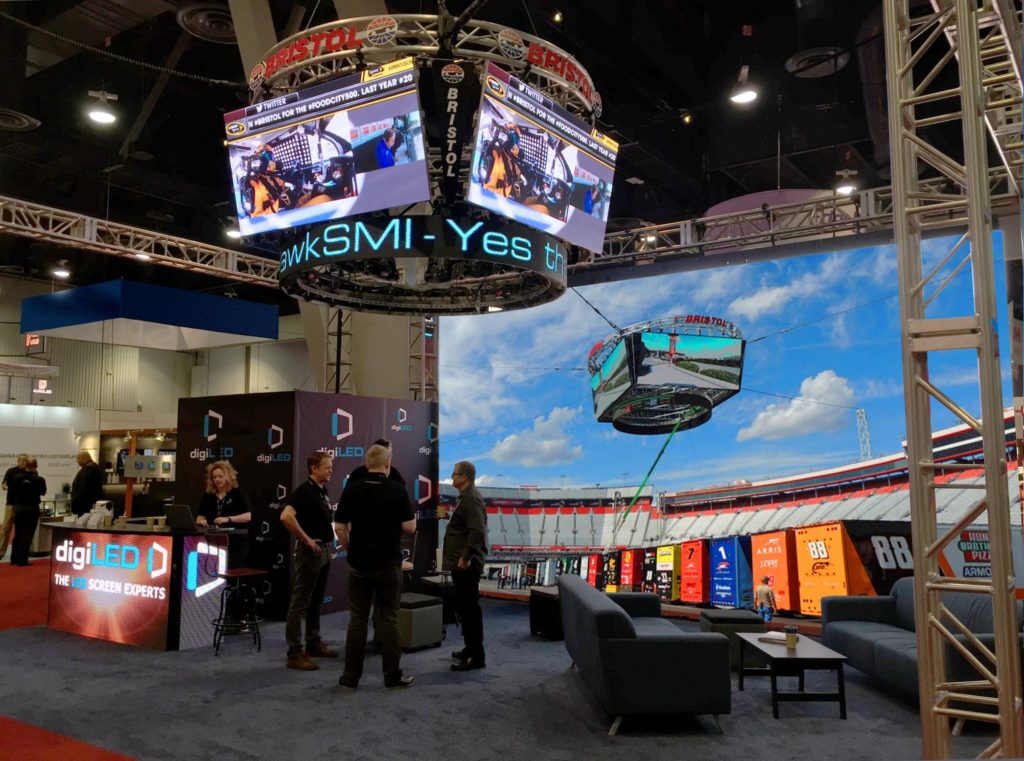 Get in touch to find out more about this and our other installations.