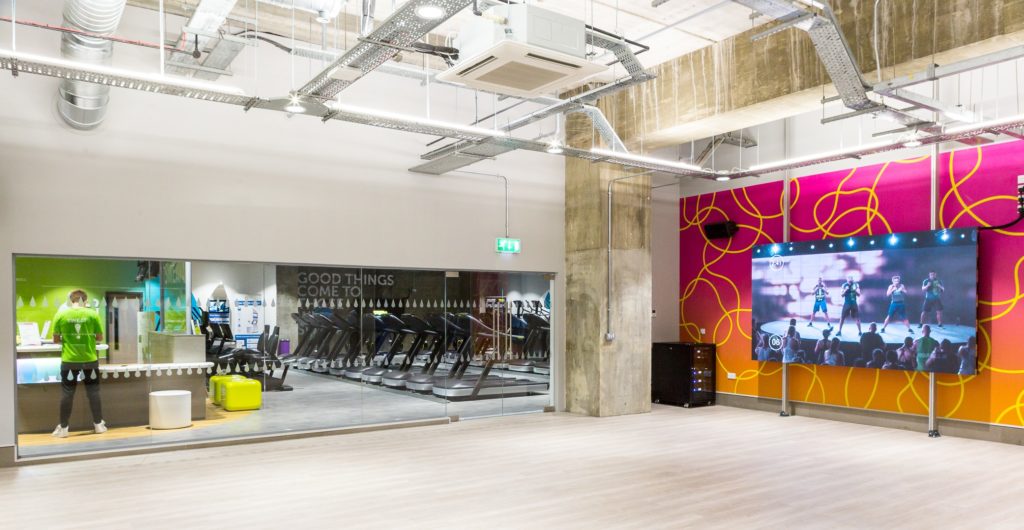 Recently launched its latest club in Sutton, SWEAT! offers something more than its competition. In fact, Tony Harris, Executive Director, says that there are eight innovative new concepts they have introduced which takes the workout experience to a new level. The majority of these take advantage of the introduction of new digiTHIN LED displays.
The main gym has a mix of functional and group exercise zones using the latest technology from leading supplier Technogym, a great motivator both in group classes or individually, which also enables heart rate monitor connectivity. The technology itself isn't new to gyms, but running it on bigger, brighter LED screens takes the experience to another level.
Tony says 'Our proposition is a value one, we are able to offer so much more for less than members expect to pay, and the screens are a large part of that. This was why the digiLED solution was amazing, we didn't think that LED screens would be affordable while keeping our membership rates competitive, but we could.
The digiLED team were great to work with. These were the first installation sthat we'd done in our gyms, and the team were onsite at short notice helping to make the launch happen at the right time.'
Based on the success of Sutton gym, plans are now in the pipeline to roll out more digiLED digiTHIN screens to other gyms in Walsall, Sheffield & Glasgow.