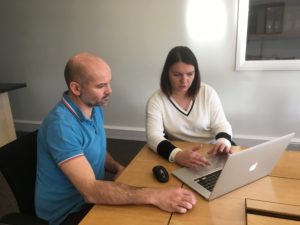 Globalisation has seen the world become increasingly interconnected, and in today's marketplace, digiLED recognises the growing importance of demonstrating speedy communication to our clients.
To facilitate almost instantaneous responses in this modern-day world, digiLED boasts an innovative state-of-the-art internal system, designed by its industry specialists, to improve costing response times for large LED display screens.
Containing digiLED's complete product range, digiQUOTE has filtering options allowing simple selection of the ideal LED display screen solution. It allows digiLED the ability to meet the needs of customers who want the right product for a particular indoor or outdoor application, or who have weight, price and pixel pitch restrictions.
"digiQUOTE allows a quicker process of delivering costs of an LED screen to distributors and customers than was previously possible," said Monika Boast, digiLED Business Development. "Replacing the original process of developing quotations manually, digiQUOTE automatically compiles pricing and product specifications into one proposal generated as a PDF document, which saves time, especially in the case of complex projects."
"International-friendly quotes can be created to display screen sizes using imperial or metric measurements as well as allowing the option to select between GBP or USD currencies to suit customer preference. The system presents budgetary installation costs and can even give an estimate of shipping prices at the click of a button," Boast added.
"Developed as the ideal solution to meet the demands of a fast-moving world, digiQUOTE means we can now serve our customers even better than ever."