With thousands of square metres of digiLED kit in operation worldwide, distinguished rental partners have enjoyed a busy summer season of integrating LED screen systems into their clients' elaborate, innovative set designs that amazed and engaged audiences.
digiLED's premier commercial partner, GoVision, has been responsible for delivering world-class displays at several locations across the United States in recent weeks. Below is a flavour of some of the projects they have completed using their stock of digiLED's high-performance products.
LED Screens Galore at Prestigious Golf Championships
A record-setting crowd of 125,000 attended the 2017 Solheim Cup, held at Des Moines Golf & Country Club, Iowa, and GoVision delivered eleven LED screens for golf fans to enjoy the intercontinental team match. Screens were deployed on the Ceremony Stage, Media Centre and VIP hospitality areas, where seven digiLED Toura 6mm displays were placed along seven holes for maximum engagement with supporters.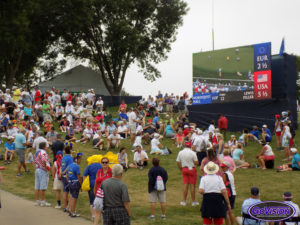 Seven LED screens were positioned around the Quail Hollow Club course for the 2017 PGA Championship held in Charlotte, NC, covering every angle of the action for the 200,000-plus spectators in attendance. The LED screens lined the greens and were also displayed in the media Press Room. The largest of which measured 3.4m x 18.3m and was constructed using GoVision's GV5 modules sourced through digiLED.
GoVision has a long, distinguished history with major golf competitions in the U.S. having regularly provided LED screens in their fleet for the PGA Tour, the LPGA Tour and the 2012 & 2016 Ryder Cup events.
Giant LED Screens Surround Performers at Alternative Music Event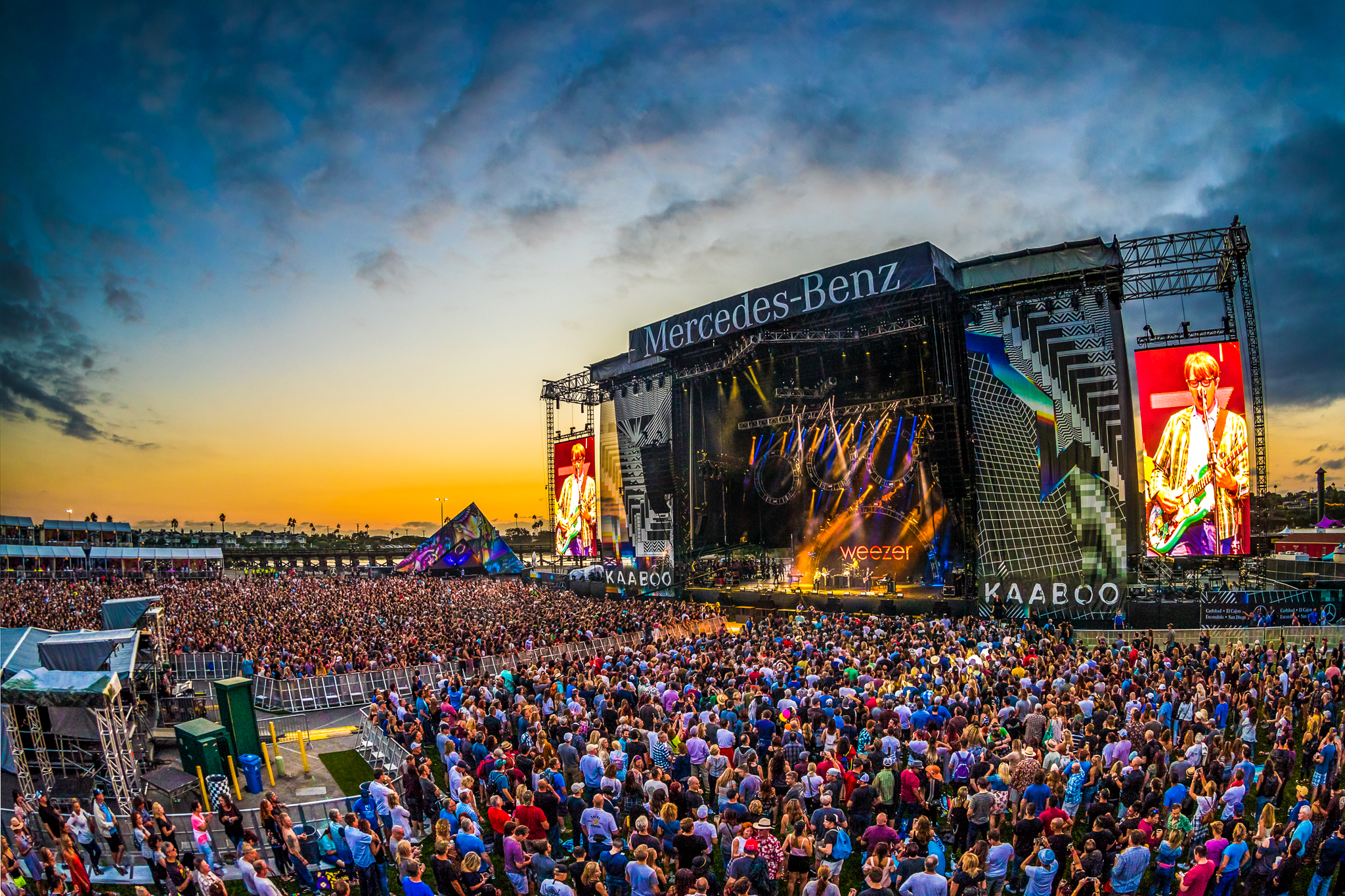 GoVision was selected to provide large LED display screens for inclusion in the 2017 KAABOO Del Mar Grandview and Sunset Cliffs stages.
Almost 650 digiLED Toura 6mm modules were used across the festival venue on and around the stages, in addition to GoVision's 9 x 16 mobile LED display solution constructed using Stella M fixed panels with true 10mm SMD.
Established by music lovers for music lovers, the KAABOO event was designed to rival typical music festivals by generating a fresh breed of entertainment and arts experience centred around quality and enjoyment, without sacrificing comfort. For high-quality performance, it was fitting that digiLED Toura modules were selected for the event: the range arms production designers with the capability to create dramatic, unique lighting effects, providing consistent punchy images to deliver a dynamic backdrop.
Other than the world-class music on display, visitors were amused by comedic acts, inspired by contemporary art plus had a chance to sample exquisite cuisine. Attendees witnessed over 80 artists performing during the three-day event, including the late Tom Petty, whose closing act was sadly one of his last public appearances.
Pair of Installations Display GoVision can GoPermanent
Two completed projects at major U.S. venues have demonstrated GoVision's expansion to deliver permanent LED screen installations to coincide with their ongoing rental business activities. The new fixed displays are located at Iowa State University and the Gaylord Texan Resort in Grapevine.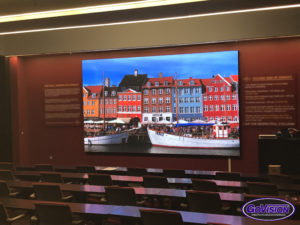 Utilising the sleek design of the digiLED THIN to avoid assuming too much space, GoVision installed identical LED screens in the Iowa State Cyclones' football and basketball complexes. The 2.6mm pixel pitch high-resolution screens each comprise 50 modules and collectively measure 21.25 square metres in size. Digital format screens enable Cyclones Sports Properties to display an increased number of sponsors during press conferences at the complexes in comparison with the static backdrops which have been replaced.
GoVision installed a 13.75 square metre LED screen at the Gaylord Texan Resort, replacing the original screen, situated on the resort's signature Bell Tower, which had been experiencing several technical difficulties. Identifying a reliable solution for this project was critical because of the lost sponsorship revenue occurring as a result of the original screen's down time. The dependable digiLED Stella M suits this project perfectly with its functional design and reputable electronic components making it the star performer even in the most demanding of scenarios.
---
All photos courtesy of GoVision