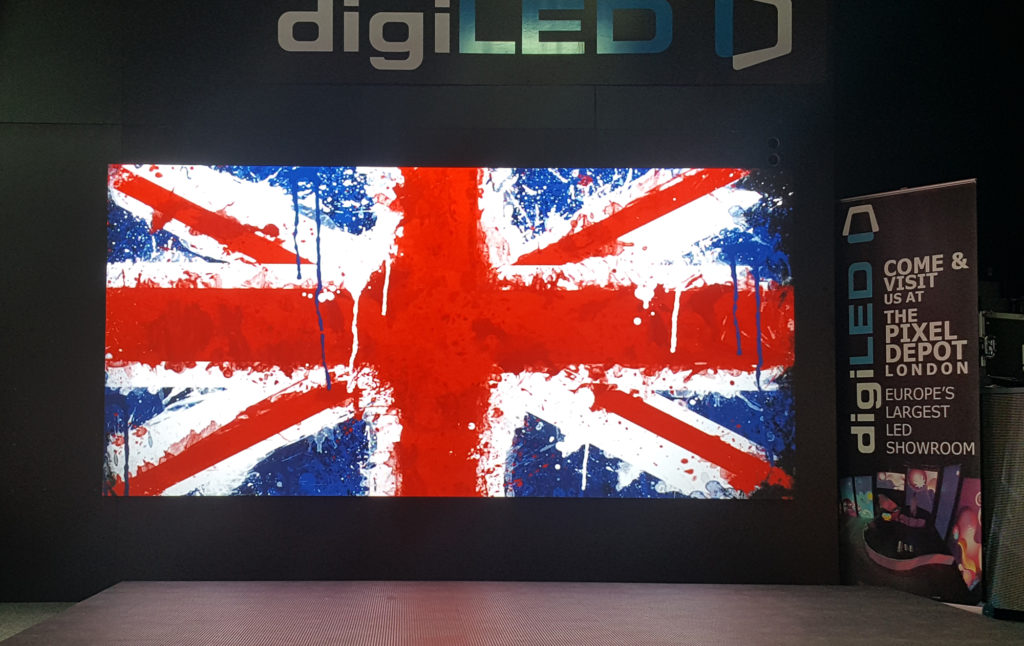 Europe's largest LED screen showroom just got even better: fresh from its unveiling at ISE 2018, our slimline innovation digiTHIN display has just been installed ready for you to discover at The Pixel Depot!
Released earlier this month, digiTHIN is changing the shape of the indoor fixed installation market: ultra-thin design, true 16:9 aspect ratio dimensions, precision mechanics for efficient, seamless installs, plus direct wall mounting technology which saves the cost of expensive sub-frames, combine to produce the advanced system.
Developed to replace projector displays in indoor public areas, digiTHIN is fully-equipped to satisfy long-term performance with power and data redundancy. With complete component customisability, this system can be installed for optimum performance or a more cost-effective approach can be taken. All in all, digiTHIN is the simple solution for all indoor applications.
To arrange your visit to experience the quality and ease of installing digiTHIN, contact the LED Screen Experts via info@digiLED.com or call 0207 381 7840 today.