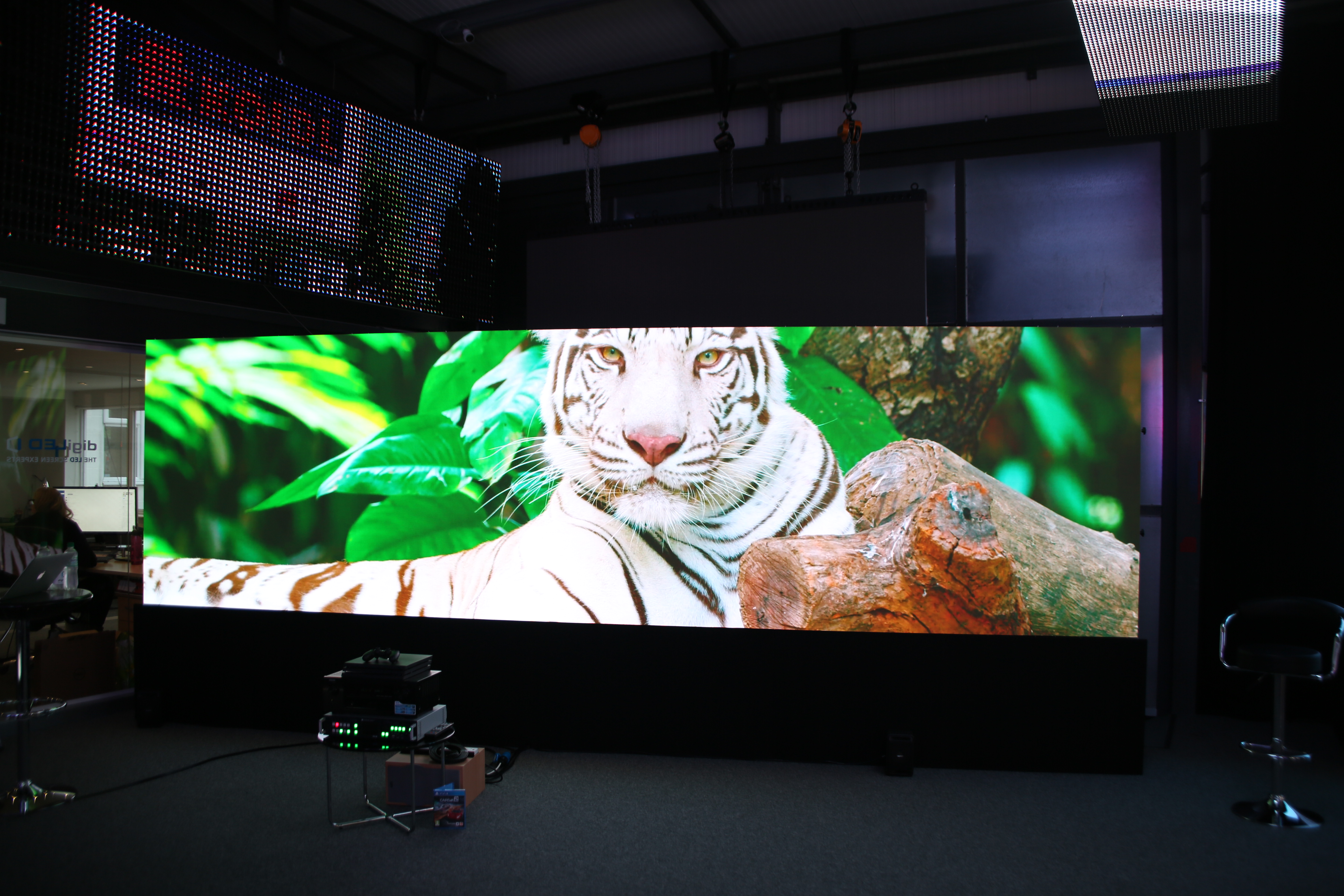 digiLED unveiled its latest high-resolution LED screen product, the awesome 1.4mm vHRi system at 4K width, for the two-day open event held at the company's UK office, The Pixel Depot (Wednesday 27 & Thursday 28 September).
The event was aimed at AV professionals who wanted to know more about LED screens and experience the display solutions available. The sessions included hands-on demonstrations of our latest products, in addition to presentations by our LED Screen Experts, to provide an insight into the industry for newcomers and tips to make future project installations world-class.
Also featured were our Race Day competitions held each session on the impressive 4K screen. Attendees battled it out on our Playstation 4 console to claim the champagne by setting the fastest lap time around the famous Silverstone track on the recently released Project Cars 2. Congratulations to the winners of each session – some fantastic times were set and fun was had by all.
Thank you to all of the AV professionals who attended the sessions and hope you were amazed by the latest addition to the award-winning digiLED range of LED screens. We received plenty of positive feedback about the sessions and Europe's largest LED screen showroom. One guest said: "The Pixel Depot is amazing! The LED screen showroom is incredible and it's great to see the products in detail. digiLED have really friendly and helpful staff too." Another visitor commented: "Last week's Open Day event was excellent. We are committed digiLEDers now!"
If you would like further information, please get in contact with one of our LED Screen Experts via 0207 381 7840. The Pixel Depot LED screen showroom is also available for further demonstrations, please contact info@digiLED.com to book your appointment now to experience the unbelievable image quality of the 4K 1.4mm display as well as the rest of the digiLED product lineup. With the most comprehensive range located in one place, there's something to complement any application.