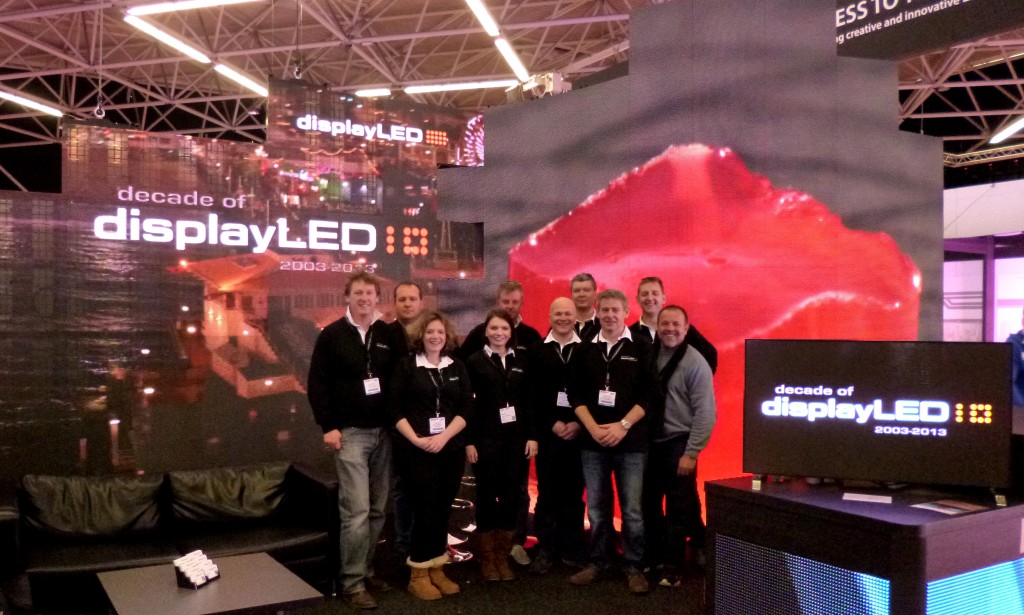 Thanks very much for visiting us at ISE 2013, it was great to have received such positive feedback for our stand.
To recap, we had on display:
MK5, MC7, MK7, MC7s, MC15 – Our  rental range perfect for the touring market, super-lightweight tiles with TV mode applications
HRi 1.9mm & 2.6mm – two of the tightest pixel pitch products on the market today
digiFLEX 6mm & 10mm – rubberfaced, lightweight, bendy and magnetic, ideal for creative displays
Read our press release for more information.
To find out more or to see all these products running, come and visit the Pixel Depot in Surrey, UK by emailing us at info@displayled.com.