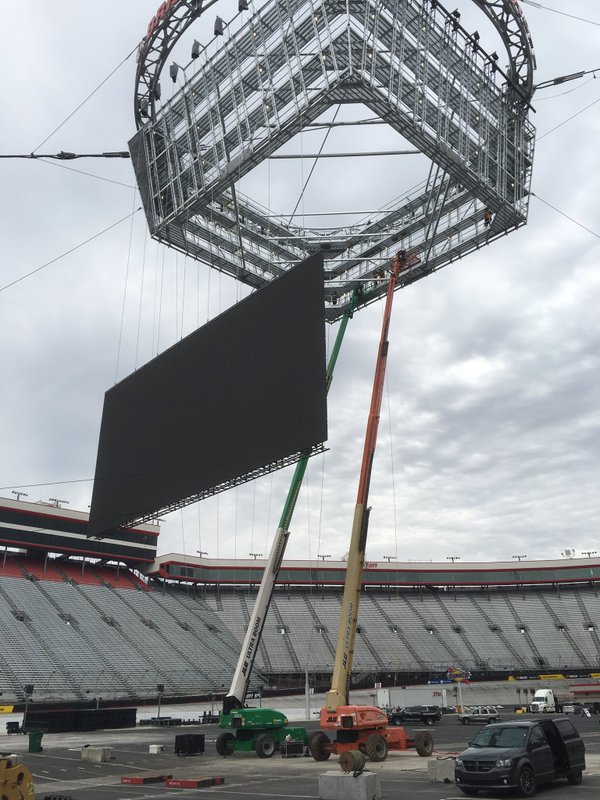 This phenomenally large screen is the first of four digiLED Toura 6mm LED screens that are being installed at Bristol Motor Speedway in Tennessee, USA. Fittingly named "Colossus," the screen will give race fans unprecedented high-resolution and sound when it debuts in April. Texas based LED display provider GoVision, who have project managed Colossus on behalf of Panasonic, will have the product available within their inventory when it is not being used at the Speedway circuit.
digiLED Technical Director Tom Mudd is working with the venue and GoVision on the build. He says 'Working in the world of LED screens, we are used to building big displays, but this build is on a different level, in fact it is a record breaker. Fortunately the digiLED Toura, with its large lightweight modules, makes it a great fit for this project. The 6mm tight pixel pitch typically offers 23 times higher brightness than a home HDTV display, so it will mean that visitors to the Speedway events will be able to enjoy the event as much as those sitting in the front row'.
Get the installation reports first by following us on twitter.
#TheBiggestCenterHungScreenInTheWorld