Founded in 2003 by Graham Burgess, formerly General Manager of Sony JumboTron and Director and shareholder of Lighthouse Technologies, Display LED Screens Ltd was initially a broker of used large screen displays, CRT and LED. The company listed equipment to be sold on a specialist website and re-marketed it to potential users around the world – a business model that continues to this day as displayLED has evolved to become a successful LED supplier.
The inspiration to launch displayLED came after there was a recognition that rental companies were looking for LED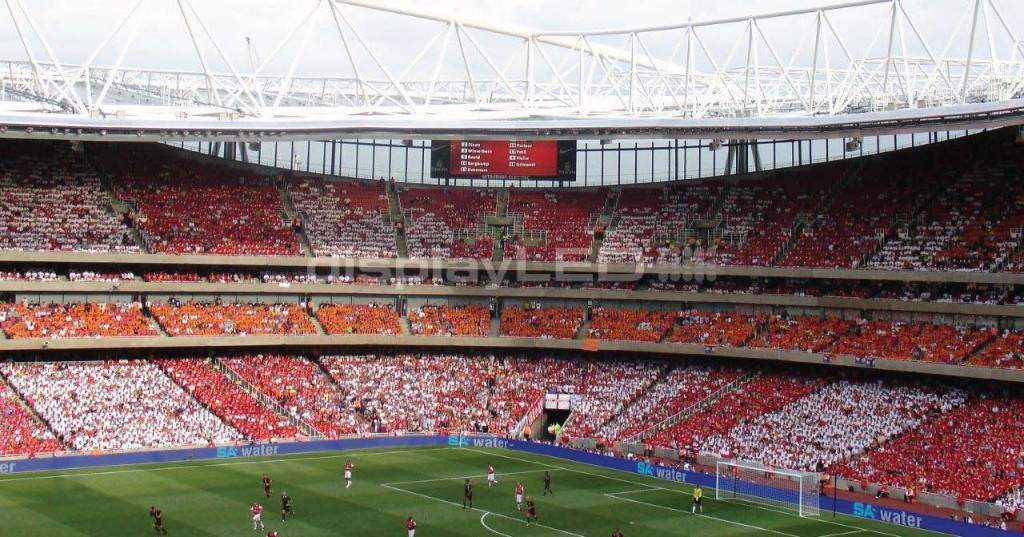 panels that matched current inventories. Graham spotted a business opportunity in matching used kit requirements with availability and moving second hand equipment about to meet clients' needs. In 2003 – and with the support of the network of contacts he had built up – he decided to launch the business in an office at his home, initially brokering deals between rental companies.
Although in its infancy the company sold used screens, clients increasingly asked for advice on the best equipment available, the service evolved to include sales of new equipment with displayLED acting as an independent broker. During this time, the company sold products from various manufacturers, including: Barco, Daktronics, Lighthouse, Mitsubishi, Toshiba and Sony – selecting the most suitable product to meet the Clients' application and budget.

The main markets for displayLED between 2004 and 2008 were in sports, spectaculars and the rental market, key clients during this period included Arsenal's Emirates Stadium, the home of Rugby Union, Twickenham, and Coca-Cola.
Whilst high profile companies were prepared to pay a premium for top quality displayLED received regular enquiries for more "cost-effective" displays. Working closely with Chinese manufacturers, the company developed the digiLED brand back in 2005 as a lower cost option to the top quality European and Japanese products.
As the larger players have exited the LED market, and China's quality has improved, the digiLED range has become the mainstay of the business. Manufacturing of the standard range of products continues in China, but increasingly, premium digiLED products are being built in Korean and Taiwan factories, often using higher quality components sourced in Japan and Taiwan.
In 2016, displayLED became digiLED, in recognition of the changes in the marketplace and the strength of the brand that the company has created since the first digiLED orders were placed 11 years ago. And as the digiLED business continues to grow, the company has now opened premises in Shenzhen in China, Vegas in the USA and Tokyo in Japan.