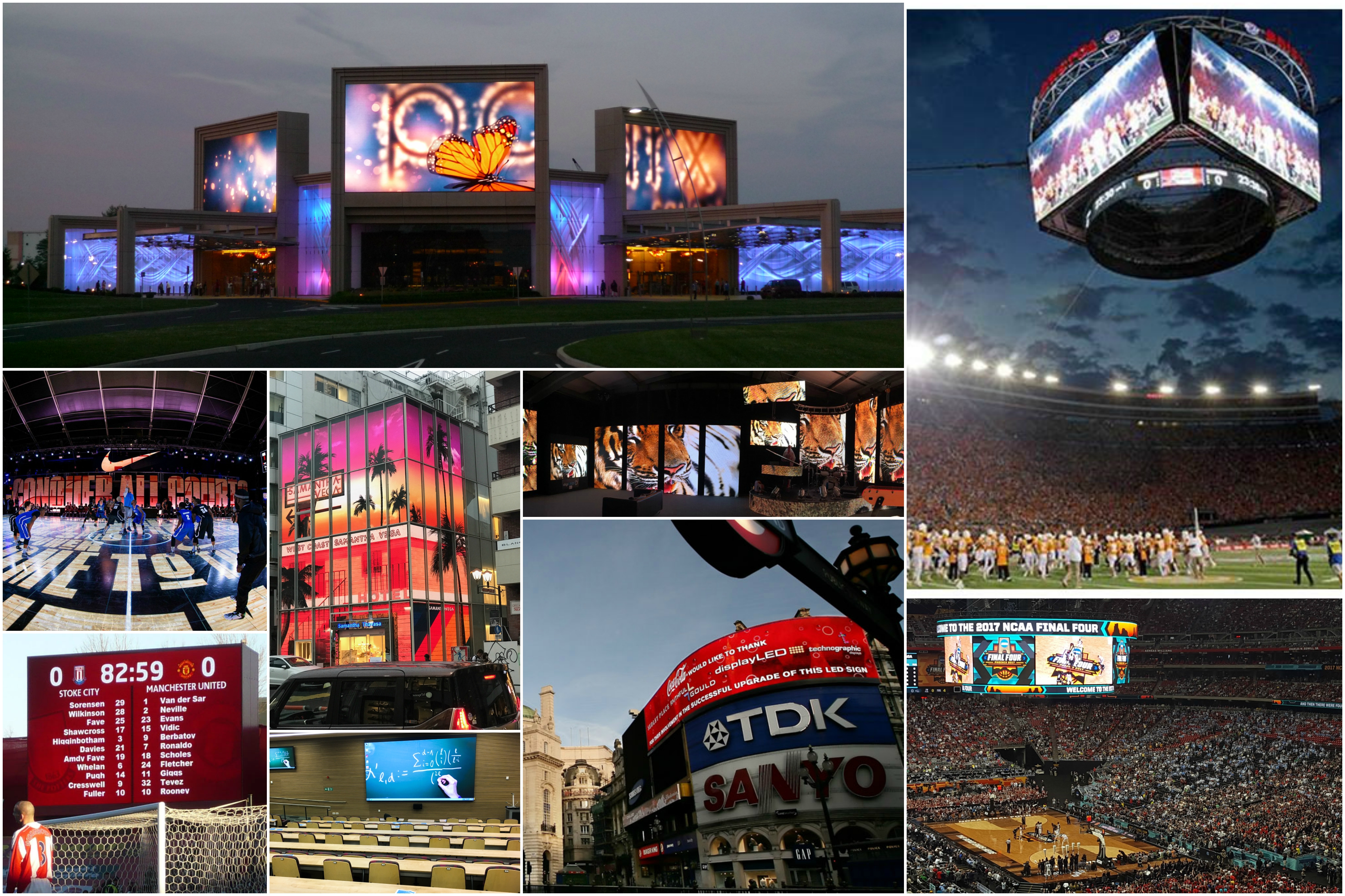 Photos from left to right: Philadelphia Parx Casino, USA; Nike Zoom City, USA; bet365 Stadium, UK; Samantha Thavasa retail store, Japan; Sheffield Hallam University, UK; The Pixel Depot, UK; Piccadilly Circus, UK; Bristol Motor Speedway, USA; University of Phoenix Stadium, USA
For more images of previous installations and rental events using digiLED products, visit our gallery.
---
LED screen experts, digiLED, celebrate their 14th anniversary today. Established under its former name displayLED on this day back in 2003 by CEO Graham Burgess, digiLED is renowned for its industry-leading expertise as sales of LED displays explode around the world.
Sports venues like the Sydney Olympic Park, Arsenal's Emirates Stadium, Twickenham and Bristol Motor Speedway, with their stunning centre-hung Colossus, feature digiLED large scale displays. Iconic tourist locations such as Piccadilly Circus and Times Square benefit from digiLED's know-how. In the events space, the Ryder Cup has repeatedly used digiLED technology whilst music giants and the car industry entrust their reputations to the digiLED brand.
The company has become synonymous with award-winning products, unmatched expertise from our experienced team and unparalleled technical service support in the world of LED technology.
Burgess explained: "Reflecting on our business in the last 14 years, I am incredibly proud of our achievements. We have a fantastic and dedicated team in the UK and the US, China, Italy, Greece and most recently Japan. With the continued development of digiLED products and the growth of our professional team, we're now truly an established brand with a strong global presence in the LED screen market."
As we enter our 15th year, it's fitting that we are showcasing our latest and greatest product innovations amongst our industry friends at LDI 2017 in Las Vegas. Visit booth 2542 to join the celebrations and understand why the LED screen experts continue to the lead the LED screen industry.