A new LED screen has been officially unveiled at Headingley Cricket Ground, home of Yorkshire County Cricket Club.
The new LED screen is an impressive 16m x 6.3m of digiLED's 10mm VISION PRO, which has a super-high brightness of up to 10,000 nits for outdoor viewing. The screen is further enhanced by digiLED's proprietary ZEUS system which reduces energy costs and carbon footprint.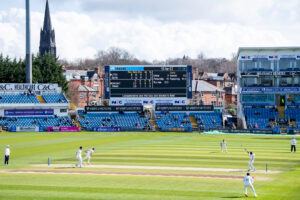 The screen was installed by world-leading LED screen company digiLED, who have previously created stellar installations including multiple screens at the O2 Arena in London, the Cleveland Cavaliers' basketball stadium, and the Indiana Pacers in the US, alongside a number of other impressive installations at landmark venues across the globe.
The screen had a test run when Yorkshire took on Leeds/Bradford University team in a three-day pre-season match, at the beginning of April and has recently been the star performer at the Ashes 3rd test, where England beat Australia.
Sam Hinchliffe, Director of Operations at The Yorkshire County Cricket Club, said: "It has been a brilliant project to be part of and digiLED have delivered on every aspect.
I am proud to see that our new LED screen is now a continued focus and centrepiece of this iconic stadium. Along with a better quality of picture, the screen gives us a lot more functionality and capability that can be utilised for engaging with the crowd.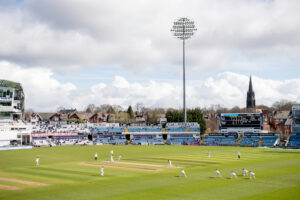 It's great for interacting with our audience and getting key messages out there, most definitely for customer engagement – the fine-pitch LED display creates a significant wow factor fans will remember."
Guy Horrigan, the Commercial Director at digiLED, said: "It has been a pleasure to work once again with the team at Yorkshire County Cricket Club and we are proud to have been involved with amazing the new LED screen at Headingley, replacing the screen we installed back in 2009.
At digiLED, we pride ourselves with providing innovative technology and bringing our clients vision to life. We believe this latest installation provides YCCC with the technology they envisioned and has helped to elevate the viewers' match day experience with super-black contrast louvres designed specifically for this challenging application.
On top of this, our latest green tech, digiLED ZEUS®, will reduce energy costs and carbon footprint, whilst ensuring that the screen's electronics are kept in tip-top condition during the closed season when the screen is completely powered off, consuming zero electricity."