"I did yoga in front of a giant nature screen and it was chill AF"
Tori Crowther, Pop Sugar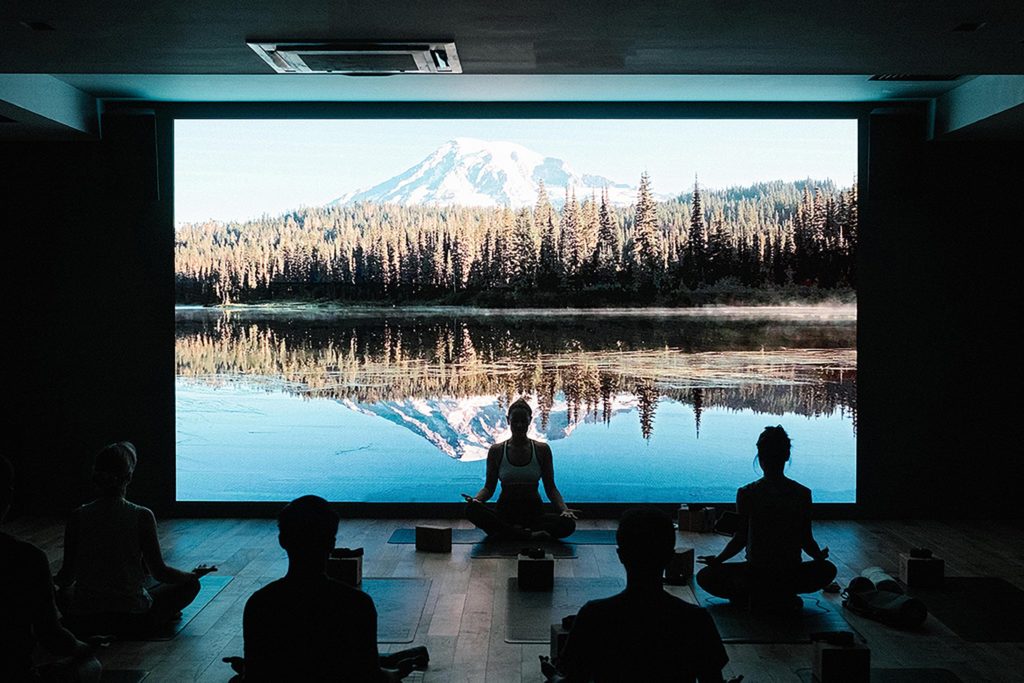 E-Stream Communications has integrated a full HD LED screen into FLY LDN, a yoga studio based in London.
The dark studio space has been lit up by their huge digiTHIN HD2600 screen, and with its vivid, brilliant images and outstanding contrasts it gives a very real and immersive feeling to the serene landscapes that are being showcased. It provides an ultra-calm environment and has been described as a platform that engages and motivates.
The digiTHIN HD2600 was an ideal choice for this project because it offers wide-angled viewing, perfect for a yoga studio attempting to provide a completely immersive experience.
"When a screen is going to be used all day every day, it must be completely reliable. Our digiTHIN HD2600 is exactly that, it's perfection.
I really enjoyed working on this project, and the end result was incredible. This is a piece of LED technology that provides a visually superior experience to anyone lucky enough to witness it."
Jon Perkins Group Technical Sales Manager, digiLED
"The amazing image quality of the digiTHIN puts it centre stage at FLY LDN, the City's first immersive yoga and fitness studio"
Charlotte Cox, FLY LDN