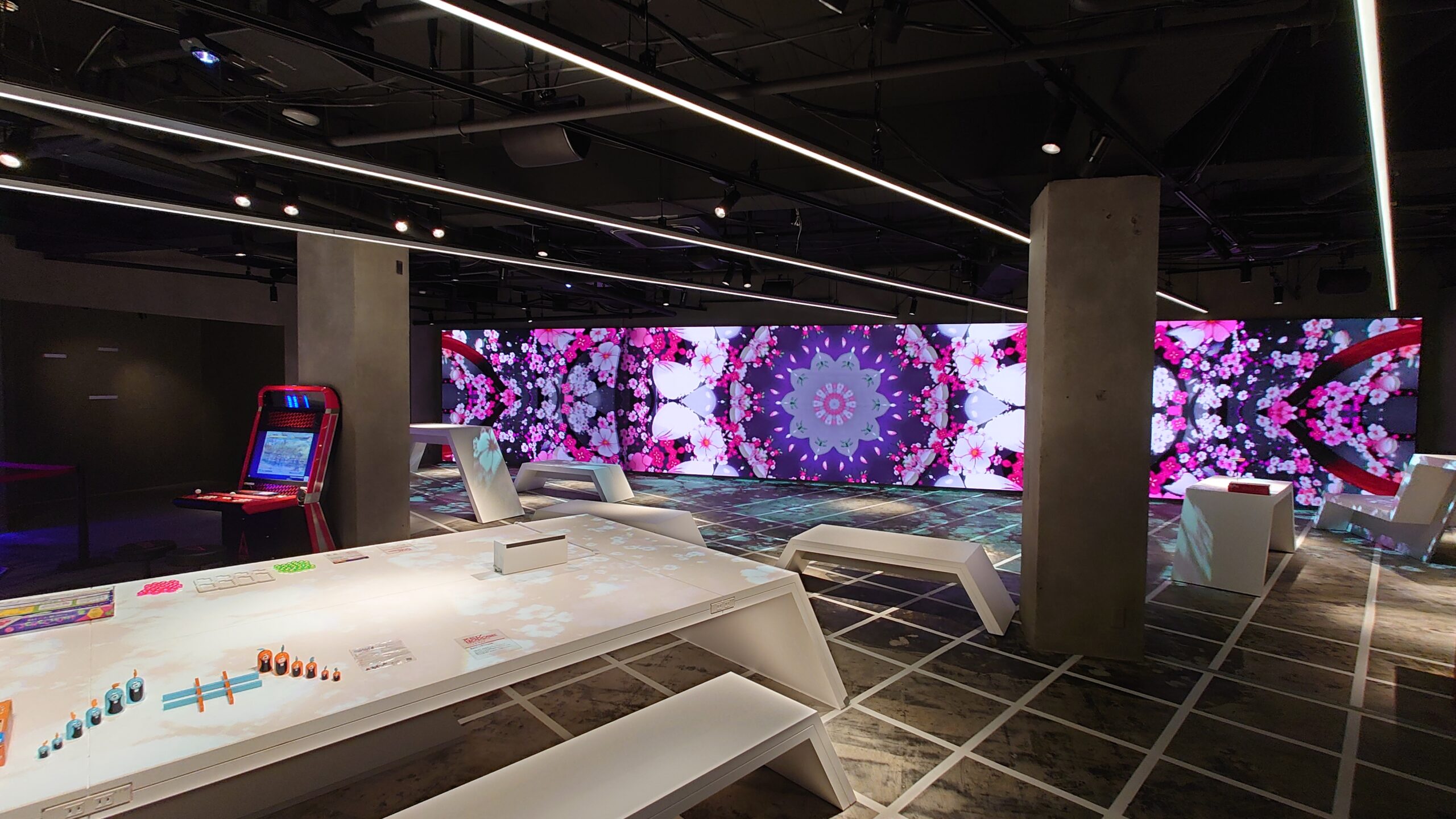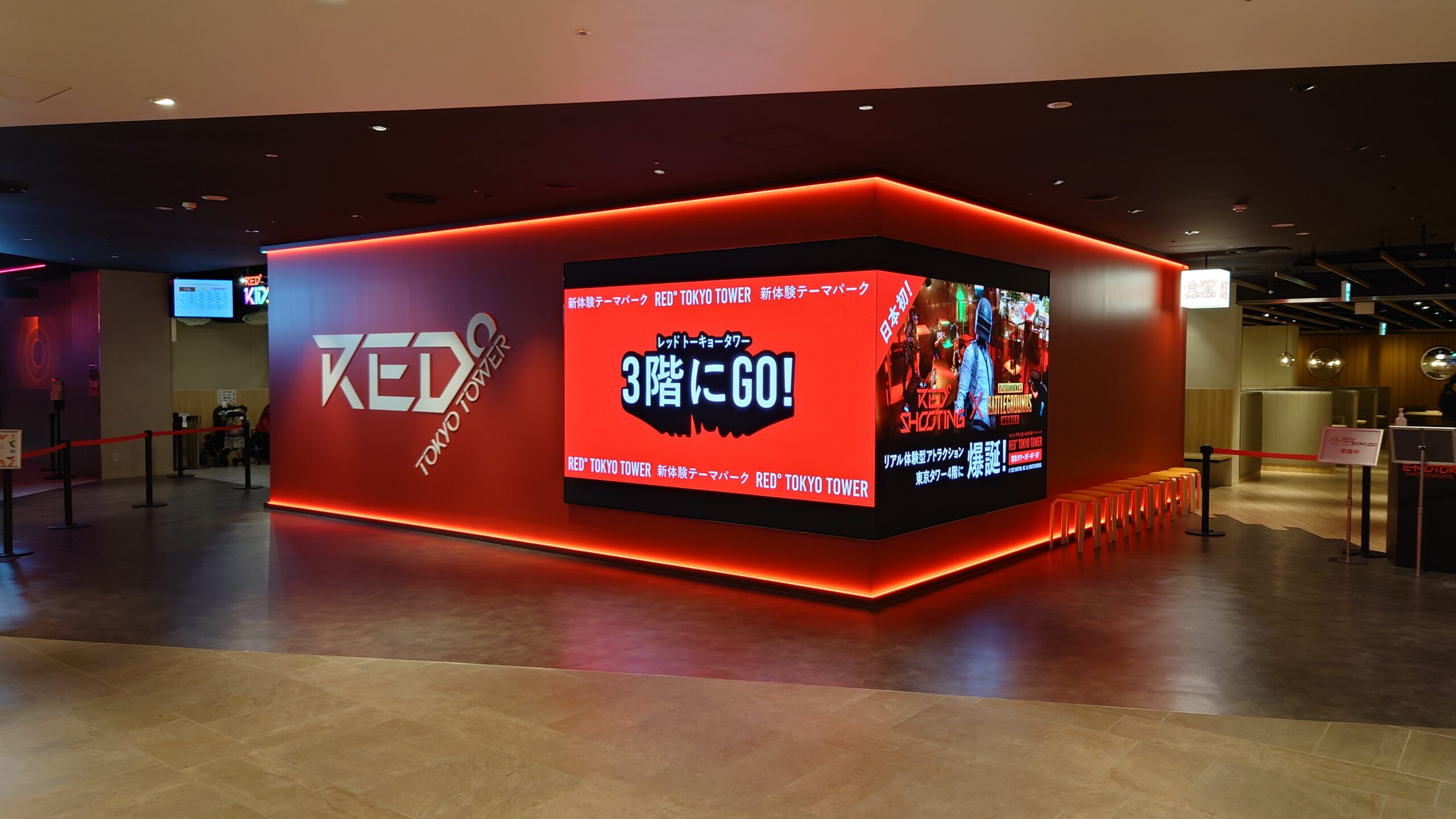 digiLED Japan have just completed their first installations in eSports worldwide.
The displays are located in RED° TOKYO TOWER, which is situated at the base of the iconic Tokyo Tower. This is Japan's largest eSports park, massing a total size of approximately 5,600sqm and offers everything from esports to board games. The venue spans 4 floors and is comprised of artistic and high-tech spaces, giving the feel of a sci-fi movie.
The two indoor, high resolution LED displays are located on the 1st and 3rd floor and are used to display key pieces of information to visitors about upcoming events and announcements. The two screens amount to an impressive 49.5sqm and the display in the 1st floor entryway is very unique, due to its 90° corner.
This project was carefully designed using very modern and energy efficient systems and the product chosen, digiLED's digiTHIN XS 2.9mm, was perfect due to its ability to be mounted directly onto the wall.
Watch the screens in action here